Dutch Harbor Omega® Maintain Liquid
Preserve your immune balance with the power of the sea.
Line-caught in pristine Alaskan waters and extracted at low temperature to maintain its inherent nutrition, our classic fish oil delivers omega-3s, pro-resolving mediators (PRMs), and vitamins A and D. These natural compounds support immune response for better cognition, heart health, and healthspan.*

More balanced immune response*

Support for cognitive health*

Support for heart & cardiovascular health*
Deliver Every 1 Month (Save 15%)
You can edit, skip, reschedule and cancel subscription anytime.
What are the health benefits?
Key Ingredients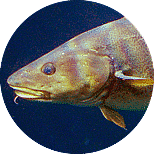 Alaskan Cod
Omega-3 Fatty Acids
Pro-Resolving Mediators (PRMs)
Vitamin A
Vitamin D
Our Sustainable Fishery in Dutch Harbor, Alaska