Microbiome Rejuvenate
Nurture the vital connections between your gut, your immune system, and the natural world.
Using the whole Himalayan Tartary Buckwheat plant from hull to seed, we craft a potent blend of prebiotics, probiotics, and phytonutrients. These immune-active ingredients restore and rebalance the body's microbiome for a strong gut and healthy digestion.*

Stronger immune performance*

Support for a healthy gut & microbiome*
Deliver Every 1 Month (Save 15%)
You can edit, skip, reschedule and cancel subscription anytime.
What are the health benefits?
Key Ingredients

Himalayan Tartary Buckwheat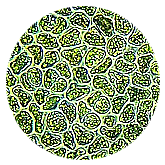 BetaVia™ Complete Beta Glucans
Lactobacillus rhamnosus
Quercetin and Luteolin